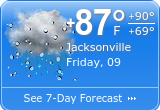 by Maryville University
ACCOUNTANT AND AUDITOR
Number of Jobs: 

1,332,700
Ranking: 

#3

 in Best Business Jobs
BUDGET ANALYST
Ranking: 

#5

 in Highest Paying, Fastest Growing Jobs by Forbes
FINANCIAL ADVISOR
Ranking: 

#4

 in Best Business Jobs
FINANCIAL ANALYST
Ranking

#13

 in Best Business Jobs
FINANCIAL MANAGER
Ranking: #10 in Best Business Jobs
Organizations
American Accounting Association: This national organization offers accounting professionals the chance to meet with other professionals at regional and national events where they are encouraged to share information and expertise. They provide members with electronic subscriptions to three accounting publications and access to a career center that lists hundreds of available jobs per year.
National Society of Accountants (NSA): Joining the NSA gives accounting professionals access to assistance with tax questions, information about new tax codes and laws, and member discounts for CPE courses, webinars, and IRS tax forums. The NSA also posts informative articles related to the field of accounting.
AGN International: AGN International is a global organization comprised of independent accounting businesses with the goal of supporting accountants in providing services to their customers. AGN International connects members to one another across the globe and provides a means of referring clients to other accounting professionals who may provide a service they do not.
American Institute of CPAs (AICPA): AICPA is a national organization that advocates for the accounting profession and provides networking opportunities and professional guidance to its members. Members must be CPAs, which in most states requires a Bachelor of Science in accounting or 150 semester hours of study as well as passing the required exams.
Institute of Management Accountants (IMA): The IMA is an organization for students seeking careers as management accountants, so it is geared toward students who are pursuing a Bachelor of Science in accounting or other related degrees. The IMA helps students plan careers and connect with professionals working in the field worldwide.
Beta Alpha Psi: Beta Alpha Psi is an honor organization for students and professionals in the financial information industry. They support the study of finance, accounting, information systems, and related fields.
National Association of Tax Professionals (NATP): NATP provides support and assistance for building expertise as tax professionals. Members have access to a member directory for networking with other professionals, events and educational opportunities, answers to questions, and products for tax offices.
National Society of Tax Professionals (NSTP): Benefits of joining the NSTP include ten issues of their newsletter, a client newsletter that professionals can send to their own clients under their office logo and information, and a tax research hotline.
Journals and Publications
Journal of Accountancy: Get access to the latest news articles and videos concerning the field of accounting in this journal published by the AICPA.
Accounting Today: This online publication allows visitors to read online articles, watch videos, and listen to podcasts.
New Accountant: New Accountant is available online and in print. Articles are written by college professors as well as accounting professionals as a resource for accounting students to help them explore career options and prepare for the CPA exam.
Accountancy: This magazine is available through CCH Daily. News stories are frequently updated on the home page of the website, and you can search for articles by topic.
The CPA Journal: The CPA Journal includes articles on a variety of topics related to accounting, such as technology, business, taxation, finance, and more.
Smart Brief: Smart Brief is a publication for professionals in a variety of industries, with a section specifically about accounting topics.
AccountingWEB: AccountingWEB is an online publication and community for accountants. They publish news articles, advice about using technology in accounting, and information about business practices.
Taxes
Free File: File your federal taxes online for free.
Filing Tax Forms: Learn the pros and cons of hiring a professional to do your taxes versus doing your own taxes.
Tax Help for Prisoners: Prisoners who are earning income while in prison, such as from investments, may still be required to file tax returns. Read an informative article about filing taxes while in prison here.
Tax Filing for Deployed Military: Read information about filing taxes for deployed military members, including how to get extensions for military personnel serving in combat zones or on hazardous duty.
Filing Taxes in the Military (video): Watch a video from the Department of Defense that discusses which state military personnel should file tax returns in.
Miscellaneous Accounting Guides and Information
Account Management Guide: This reference guide contains information about the structure of Financial Reserve Bank accounts and the management of reserve accounts.
Accounting Games: Play games that help you learn about accounting and bookkeeping.
Practice Questions: Watch video reviews and try out your accounting skills with the practice questions on this page.
by Robert Half –
Accounting and finance professionals face tough decisions every day. One is this: CPA vs. CMA. Yes, that's whether to pursue a CPA (certified public accountant) license versus a CMA (certified management accountant) certification.
What's the difference? Both provide their own benefits, and when it comes to deciding what credential to pursue, it's not a matter of which one is better. It's a matter of which is better for you. (Sometimes, the answer may be both.)
Here's a quick, side-by-side "CPA vs. CMA" summary to help you evaluate the options when exploring which certification is best, the CMA certification or the CPA:
Take a look at the CPA
Are compliance and regulation in your wheelhouse? Do you find you focus on taxes, financial reporting, audits and customer-facing areas in your accounting and finance jobs? Finally, do you find your client base consists of individuals and businesses? If so, a CPA may be your best finance certification. The American Institute of CPAs (AICPA) represents the CPA profession and develops the CPA exam, which allows qualified individuals to become licensed CPAs in the U.S.
What you'll need — At least a bachelor's degree (with additional requirements in accounting and business-related college courses) and one or two years of experience under the supervision of a licensed CPA. These requirements vary from state to state, so check with your State Board of Accountancy, and make sure your school has the appropriate accreditations.
Exam pass rate — Around 49 percent in 2016
Maintenance — Completion of various levels of continuing professional development — usually 40 hours annually, but it depends on your state — in order to keep your licensure. Courses can be taken online or on site.
Cost — Exam, application and licensure fees combined with a review course fee (mid-range cost: $1,700) and an ethics exam (obligatory in some states) can be as high as $3,000.
Perks — The CPA is often considered the most desired designation, for both public and corporate accounting positions.
R03;Read Everything You Need to Know About the CPA — and Then Some.
Compare the CMA certification
If you find your personal interests or your comfort zone lands you solely in the realm of corporate finance and accounting, you may consider a CMA finance certification. While the CPA designation is a state license, the CMA is a globally recognized credential. This is especially valuable to professionals interested in enhancing their abilities to analyze an organization's financial condition and make strategic business decisions based on what they find.
What you'll need — IMA (Institute of Management Accountants) membership, a bachelor's degree and two continuous years of management accounting or financial management. These requirements can be fulfilled seven years before or after passing the CMA exam.
Exam pass rate — The pass rate differs by geographic region but averages about 40 percent on part 1 and 50 percent on part 2.
Maintenance — You'll need to take 30 hours of certified professional education each year. Two of those will need to be in ethics. Courses can be taken online or on site.
Cost — Standard fees including entrance and exam fees run about $1,330, plus the cost of IMA membership.
Perks — Holding a CMA shows employers you have a head for business, as well as numbers.
CPA vs. CMA: advantages of both
Employers see the time, money and effort to acquire either the CPA and CMA certifications as a testament to an individual's commitment to succeed as an accounting and finance professional. This demonstration of commitment, focused study and knowledge can even serve as the tiebreaker between two qualified candidates for a job.
Both certifications also offer salary rewards. Professionals with an industry-recognized designation can expect starting salary offers to be higher than the market average.
There are a number of other valued certifications, of course, including the chartered global management accountant (CGMA) from the AICPA, certified internal auditor (CIA) from The Institute of Internal Auditors, and certified payroll professional from the American Payroll Association.